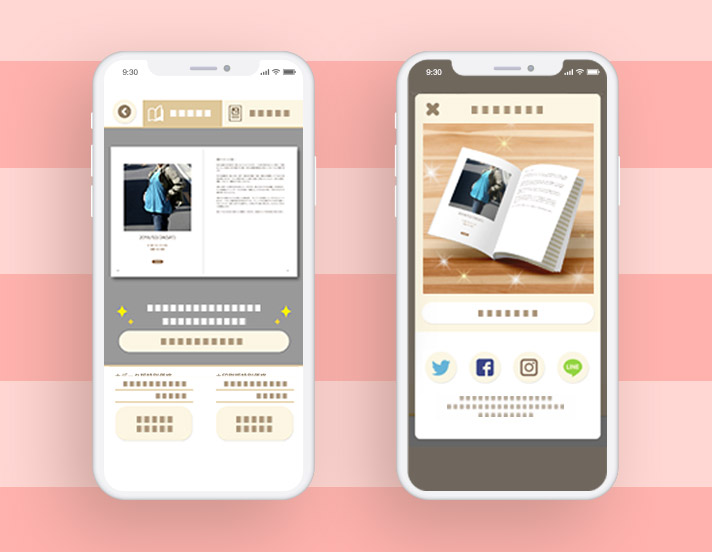 Newly added is the convenient PREVIEW BOOK function!
The book content can be checked even before childbirth!
Please use this function to check an overall image of the book or a diary layout.

゚*.。.*゚*.。.*゚*.。.*゚*.。.*゚*.。.*゚*.。.*゚
☆Preview can be created with one tap!
☆Turn over the pages and check them!
☆The pages you like can be stored in images!
゚*.。.*゚*.。.*゚*.。.*゚*.。.*゚*.。.*゚*.。.*゚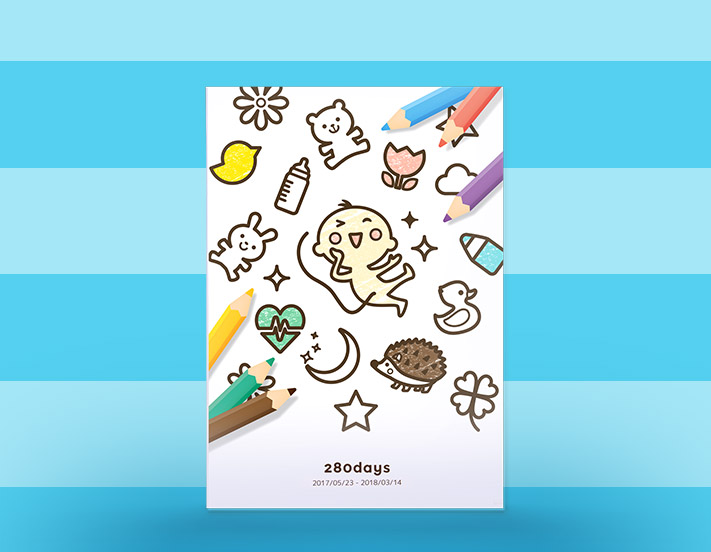 Create the data FREEof charge
Data download is FREEof charge
Book data is created automatically with one tap and downloaded for free of charge!
When your birth information is registered, 280days app will create a book automatically.
You can proceed to buy the book if you like it.

゚*.。.*゚*.。.*゚*.。.*゚*.。.*゚*.。.*゚*.。.*゚
☆Data download is free of charge!
☆The pages you like can be stored in images!
゚*.。.*゚*.。.*゚*.。.*゚*.。.*゚*.。.*゚*.。.*゚

Printing and bookbinding services of BABY BOOK are available for delivery only in Japan.
We are proceeding with preparations for delivery to overseas. Thank you for your understanding and patience.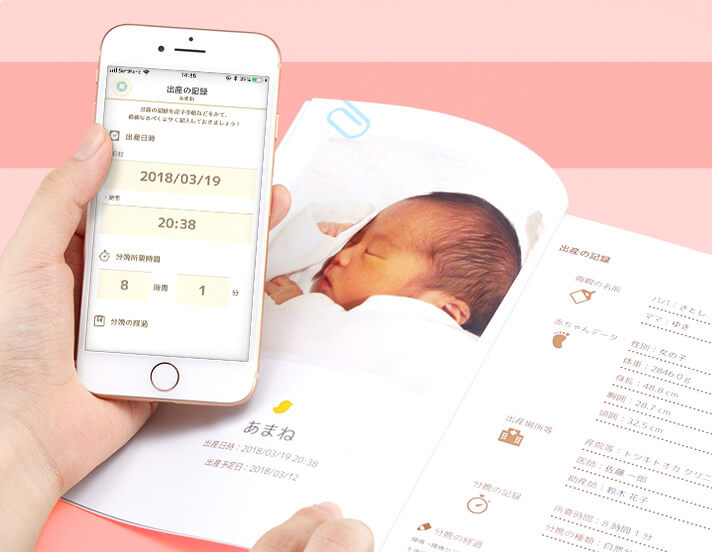 You can preserve the pregnancy records saved in 280days by making a book from the app.
You can output the records of physical condition, diary, medical examination records, card transmission history etc. saved in the 280days app into a layout that is suitable as a book and easy to look at.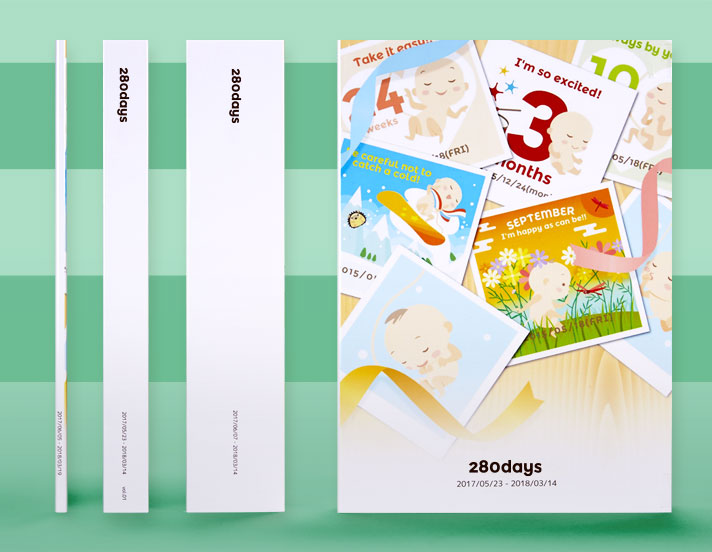 The book is A5 size.
Number of pages range from 64 to 472 (one book).

The size of the book is A5 size in which text and photos can properly fit. Depending on the amount of recorded data you want to output, you can turn it into a book of 64 to 472 pages.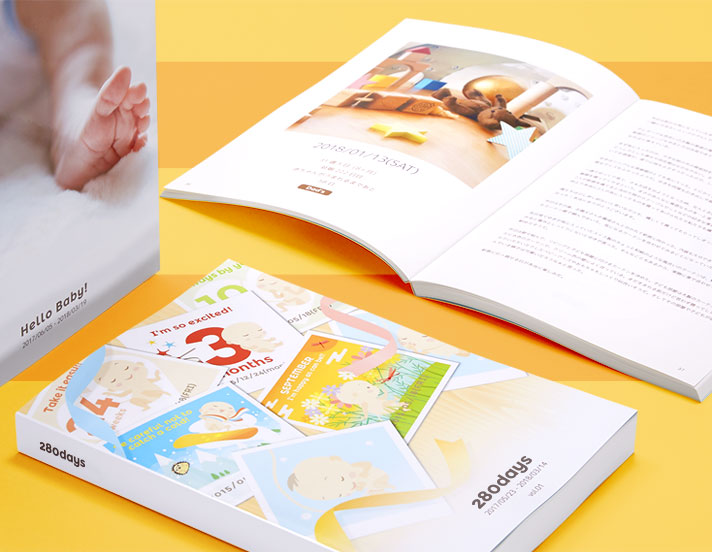 You can customize output items, titles, and cover images.
You can select the items you want to output from the data recorded in the app, such as physical condition records, diary, checkup records, birth records, and track of cards transmitted, and make it into a book.
The book title and cover image can be customized by yourself.
Birth records pages
Diary pages
Physical condition records pages
Checkup records pages
Weight graph pages
Card pages
Illustration pages
Imprint page
A layout, illustration pages and imprint page that are pleasant to look at as a book.
When the data is output as a book, the optimum layout is used according to the recorded contents of the application. Also, pages of records unique to books, such as weight graphs for 40 weeks, illustration pages and an imprint page are included in the output.
Image of the printed version
Bookbinding image
Book cover image
Packaging image
★★★Download here★★★

The couple can share!
Pregnancy record and diary app